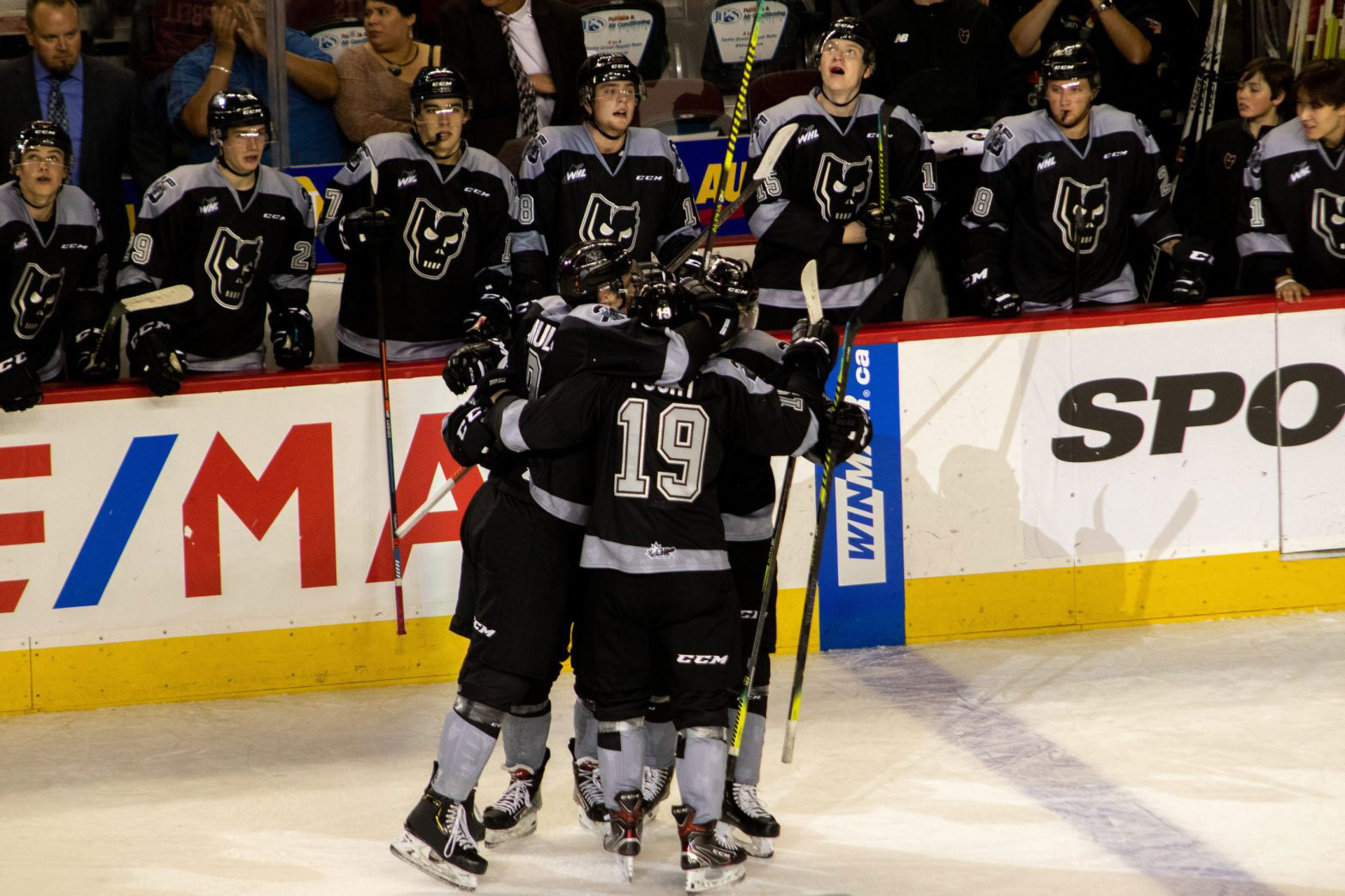 The Calgary Hitmen defeated the Edmonton Oil Kings 4-3 in the home opener of their 25th season on Friday, Sept. 27th at the Scotiabank Saddledome. The Hitmen scored big plays from forwards Carson Focht and James Malm to secure their first victory of the season.
At the end of the first period, the Oil Kings led the game 2-0, with goals from forwards Dylan Guenther and Jake Neighbours. 
Hitmen goaltender, Jack McNaughton, was peppered with high danger scoring chances during the first period. Hitmen head coach, Steve Hamilton, wasn't happy with the team's performance during the first period.
"After the first period, we were a one-handed, perimeter, not quite in the battle team," Hamilton said. "In the second period, we got more involved and got more physical. We took a lot of beatings from [Edmonton] last year, and at some point, we needed to figure out who we need to be."
However, the Hitmen figured it out pretty quickly in the second period.
The Hitmen quickly bounced back, as James Malm factored in on two goals in the span of just over five minutes to tie the game at 2-2. This included a sweet backhand pass on the powerplay to defenceman Egor Zamula, who threw the puck on net, which deflected off of Josh Prokop to get the Hitmen scoring started.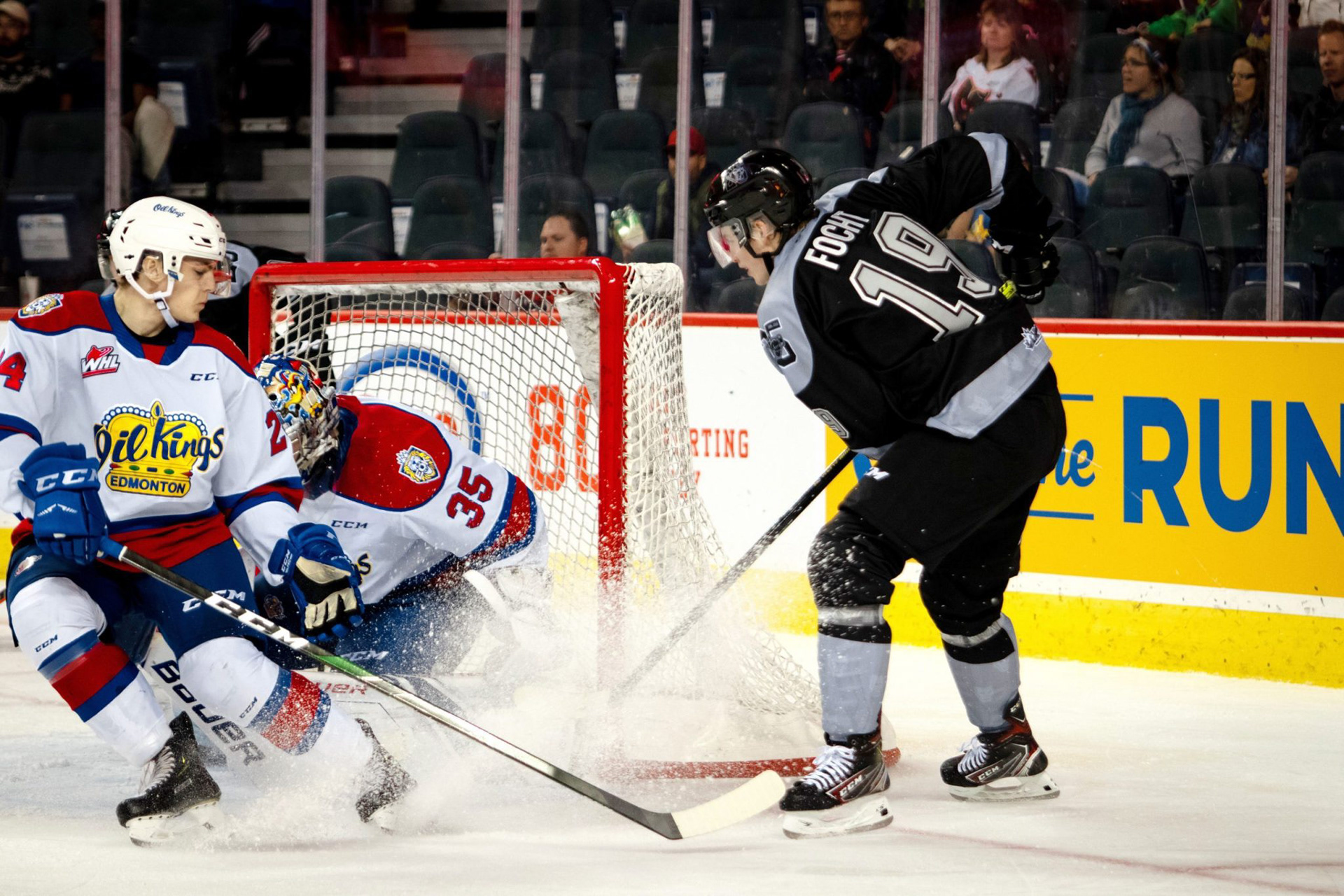 Carson Focht created big plays during the second half of the game. Focht assisted on the second Hitmen goal, as well as burying the final two goals of the game (including the overtime winner) to secure the victory in the home opener.
"That was a marathon shift for me," says Focht. "We were caught in our defensive zone for a while, went to change but an opportunity arose, I just made the most of it I guess."


Following the game, Focht received high praise from Hamilton.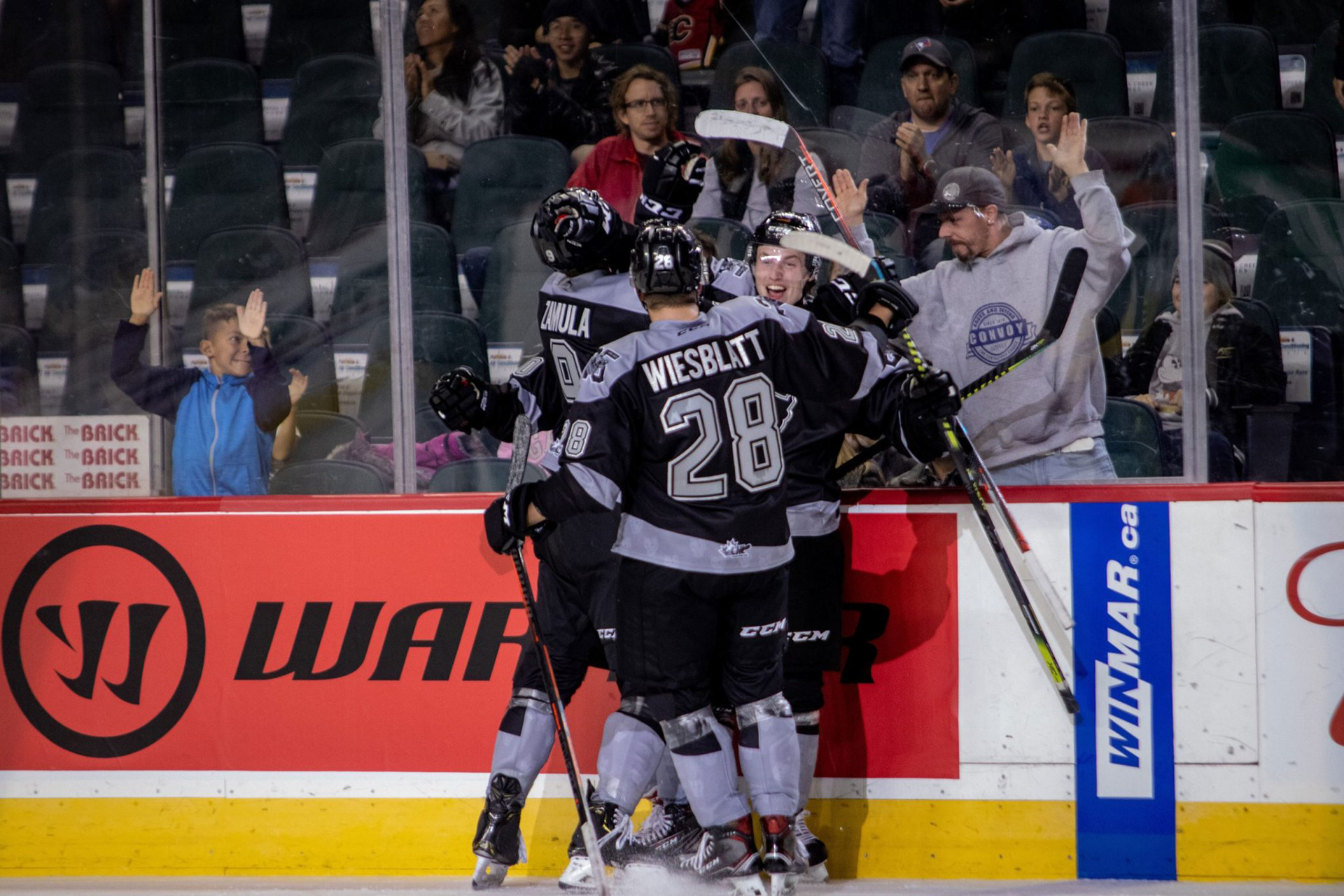 "He's been really good," said Hamilton. "He had quite a summer, being drafted by Vancouver and attending the World Junior camp for Team Canada, I mean, that's a lot of recognition for all the work he's put in since becoming a WHL player, and we're starting to see him emerge as a real leader on our team."
Since the home opener game, the Calgary Hitmen maintain a record of eight wins, three regulation losses and one overtime loss.